Introduction
In this era dominated by digital interaction, social media has become an integral part of our daily lives. Whether for personal use or business networking, the significance of platforms like Facebook, Twitter, Instagram and other social media platforms cannot be denied. However, the rising demand for a more integrated and accessible experience has led to the development of an innovative solution – an AI-operated website hosting an array of free social media tools, all without the burden of subscriptions. In this blog post, I will explore the exciting possibilities and advantages of such a platform with special emphasis on a website which provided free social medial tools.
AI and Social Media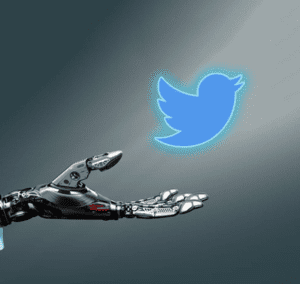 Artificial Intelligence (AI) has undeniably transformed the digital landscape, and its integration into social media is a natural progression. The AI-operated website we're discussing harnesses the power of machine learning algorithms to streamline and enhance the social media experience for the users. From content creation to data analysis, AI plays a pivotal role in making the platform user-friendly and efficient. At this point of time there are number of websites but most of them provide limited or paid services to the customers.
The service providers must try to provide free services because the customers are not businesses, but the youth and they need to be encouraged to establish their platforms. Now a days everything is based upon social media, right from raw material, production, delivery, sale and the marketing. AI is the best tool, which not only reduces the time but an efficient tool for the information and its dissemination.
Free Social Media Tools
There are millions of websites which use AI one way or the other but I could hardly find any with free or unlimited service in relation to social media. The primary aim of this AI-operated website (www.aiartgurus.com) lies in its commitment to providing users with a suite of free social media tools. Unlike many existing platforms that require a subscription for access to premium features, this innovative website levels the playing field by making these tools accessible to all. Let's delve into some of the standout features that users can enjoy without breaking the bank.
One of the cornerstones of this revolutionary platform is an AI-driven image generator. With a few clicks, users can effortlessly create stunning visuals tailored to their unique style and content needs. From social media posts to blog headers, this tool ensures that your content stands out in a crowded online space. It can also produce 3D Hologram images, just need to give a command.
Struggling with writer's block? The blog generator uses advanced natural language processing to generate compelling articles based on your chosen keywords and themes. Whether you're a seasoned blogger or just starting, this tool provides the creative spark needed to produce engaging and relevant content.
Stuck in a content rut? The blog ideas generator serves as your brainstorming companion. By analysing trending topics and user preferences, it suggests a plethora of ideas to fuel your creativity. Say goodbye to content fatigue and hello to a constant stream of fresh and innovative concepts.
Crafting the perfect meta description is an art in itself. The AI-operated website simplifies this process by generating concise and compelling meta descriptions that enhance the visibility of your content across search engines. Elevate your search engine optimization game effortlessly.
For those who thrive on visual storytelling, the Instagram story ideas generator is a game-changer. Tailored prompts and themes help users conceptualize captivating stories that resonate with their audience. From behind-the-scenes glimpses to interactive polls, this tool ensures your Instagram game is always on point.
Position yourself as an industry thought leader with the LinkedIn article generator. This tool generates well-crafted articles that showcase your expertise and insights. Whether you're aiming to connect with professionals or share valuable knowledge, this feature empowers you to make a lasting impact on the professional networking platform.
Video content is king, and the social media video content generator is your royal advisor. From short clips to full-length videos, this tool provides templates and suggestions to transform your ideas into visually appealing content. Engage your audience and boost your online presence through the power of video.
Crafting a clickable title is crucial for YouTube success. The YouTube title generator analyses trending topics and user behaviour to suggest attention-grabbing titles for your videos. Increase your click-through rate and capture the attention of your target audience effortlessly.
Optimizing your video for search engines is simplified with the YouTube tags generator. This tool suggests relevant tags that enhance the internet visibility of your content, ensuring that your videos reach a wider audience and climb the ranks in YouTube's search results.
Hashtags Generators
Navigate the intricate world of social media hashtags with ease using the platform's hashtag generators. Tailored to different platforms, these generators suggest hashtags that enhance the visibility of your content and connect you with communities that share your interests.
Breaking Down Barriers
What sets this AI-operated website apart is its commitment to demonstrate creativity, continue to look for the interests of the users and continue to develop AI-operated tools. Unlike many other platforms, there are no subscription fees. Users can access these powerful tools without any financial burden, making top-tier content creation accessible to everyone.
Conclusion
The emergence of an AI-operated website offering a suite of free social media tools represents a significant step forward in the digital landscape. By democratizing access to premium features, the platform empowers individuals and businesses to harness the full potential of social media without financial constraints. As technology continues to evolve, such innovations exemplify the positive impact AI can have on our digital experiences. As we navigate the future of social media, platforms that prioritize accessibility and user-friendly interfaces are likely to play a crucial role in shaping our online interactions.